Description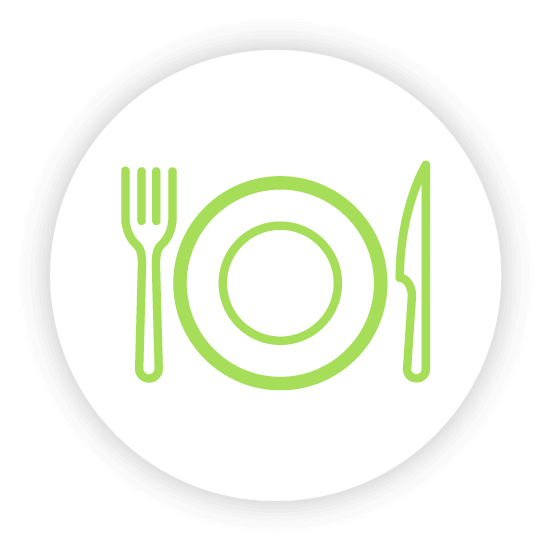 Vascular Support
Stimulates blood flow by supporting vessels.
Superior Absorption
Improved curcumin absorption to support muscles, bones, joints, and liver.

Common Results
It may support bone and heart health through increased blood flow.
Health Benefits
The use of Turmeric for medicinal purposes has a long history in Aryuvedic traditions. Meriva® allows for a superior absorption of Curcumin, the active compound found in Turmeric.
Curcumin has been shown to ease occasional joint and muscle stiffness, as well as soreness associated with over exercising. It could stimulate circulation by offering vascular support to the body, making it difficult for blockages to inhibit blood flow.
What is the best way to absorb Turmeric?
When incorporated into the diet, Turmeric has a host of benefits for the body. However, it is notoriously difficult to absorb. Turmeric is fat-soluble, so it dissolves in fat, rather than water.
It's possible to improve absorption by eating fatty foods, such as eggs, which contain a substance called lecithin.
However, one of the best ways to access all of the benefits is through a Turmeric supplement with Meriva®. Meriva® is the most clinically researched form of Turmeric and it is bound to sunflower phospholipids. Essentially, this form of Turmeric is easier to digest on an empty stomach and can be taken without food because of how well it is absorbed into the bloodstream.
Suggested Use
Take two (2) capsules daily with or without food.
Meriva® Turmeric 500 mg works best when taken as part of a daily routine. Based on third-party research, LifeSeasons uses therapeutic amounts of ingredients. Adjust the serving to suit your needs. Use as suggested or reduce the dose based on your preferences. Everyone is different, and results will vary from person to person.
Why We Created Meriva® Turmeric Supplements
Turmeric has been used for thousands of years in India. It is commonly used as a spice or seasoning, but has become increasingly popular for its many health benefits.
The Curcumin in Turmeric is rich in antioxidants and could be useful to support a healthy inflammatory response in the body. With Meriva®, this Turmeric supplement becomes highly absorbable and can be used to ease joint and muscle tension.
That's why we've created this Meriva® Turmeric supplement to improve circulation and support muscles, joints, eyes, bones, and liver health through better absorption.